The Old Lumpkin County Elementary School
Dahlonega, Georgia
The mission of Georgia Mountains Health Services, Inc. is to respond to the medical, dental, and behavioral health needs of our community by providing professional, compassionate, and affordable quality care to all.
Great care. Less missed school and work!
New Dahlonega Location Opening on August 1st!
Healthy Kids+, Dahlonega is a primary care office located inside the old Lumpkin County Elementary School that is open Mondays through Fridays, 7:30am to 4:00pm. Kevin Jackson serves as our Nurse Practitioner and Gary Sullivan serves as our Licensed Professional Counselor.
Our services are to provide primary care for children and adults including students, siblings, and employees of the Lumpkin County School System.  Healthy Kids+ typically has a shorter wait time for patients, so you can miss less school and work time for a visit.
Contact us with questions or to schedule an appointment at (706) 973-3215.
Available services:
Walk-Ins
Appointments
Telehealth
Sick Visits
Well Child Checks
Sports Physicals
Minor Injuries
Asthma
Biometric Screenings for Teachers
Behavioral Health Appointments, and more
Communicate: You can visit the office with your child, or call the nurse to talk to her about your child's symptoms. The nurse will then call you after the visit to advise you of what was done.
Plan ahead: Sign a permission form for your child to be seen. Complete the new patient paperwork. Verify with the nurse your child's allergies, pharmacy, and diagnoses.
Benefits: Convenient, Quality Care provided near your child's school. Improved attendance, less missed time at school and work, fewer Emergency Room visits.
Insurance Accepted ⬧ Reduced fee discounts available for the uninsured.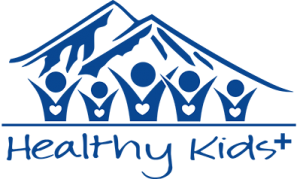 All parents must fill out a registration form for their children. Parents can either bring their child or call the nurse to schedule an appointment. If you choose for your child to be seen without a parent, the nurse will call you after the visit to discuss it.
Georgia Mountains Health
The staff at Georgia Mountains Health know the importance of good health to you and your family.  Our goal is to provide you with quality health care.
Our doctors, nurse practitioners, social workers, dentists, hygienists and staff are trained in all aspects of primary care from chronic disease such as diabetes to addressing the symptoms of the common cold.  We hope that your first appointment will be the beginning of a healthful relationship and that you will see us as your medical home.
Georgia Mountains Health is the only non-profit organization with a full time medical and dental staff providing care in north Georgia. All services are provided on a sliding scale based on family income.  We always accept Medicare, Medicaid, Peachcare, and most commercial insurance such as Blue Cross and United Health.